I can't believe how fast the years fly by. The Cutie Patootie recently turned 7!!!
This year she had a HIP HOP party at her dance studio. The girls loved it and had a blast learning some new moves.
Here are a few of the cute details:
THE INVITATION: As usual, Jane from
BugLuv
via Etsy created these adorable custom invitations for us.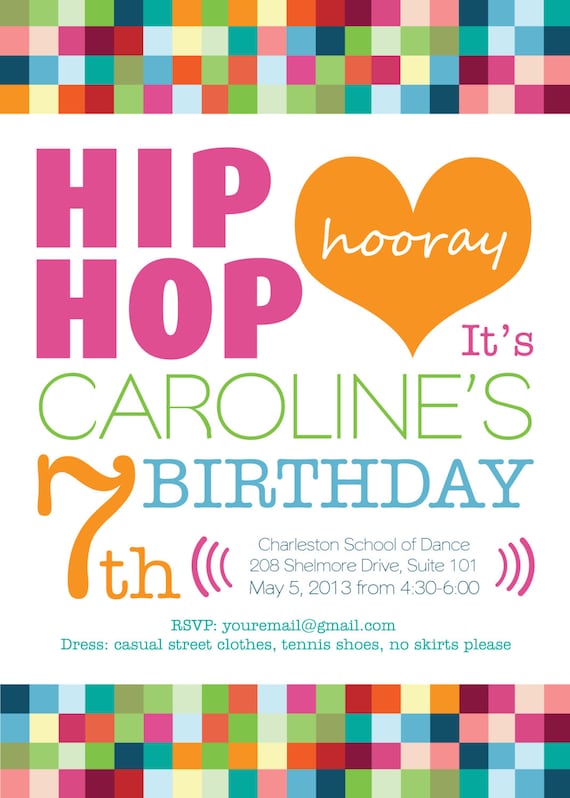 Find this invite at BugLuv's Etsy Shop
HERE.
THE PARTY: The girls were taught a Hip Hop routine and then performed it to all of us at the end. Pretty impressive for a short class!
THE HIP HOP POPS: These were a fun play on the traditional cupcakes or cake. Cake pops are typically
quite a process to make, but with a little research I found the easiest and most time efficient way to make them was by using the
cake pop baking tray made by Nordic Ware
. I found it at our local HEB. (Target, Hobby Lobby and Michaels carry it as well.) You can also find the cute cake pop tags at
BugLuv
.
THE FAVORS:
BugLuv
created this coordinating
CD case cover
. The girls were given a track of a few hip hop songs, including the one that they learned there routine too. C thought this was totally cool.
There you have it!
With whimsy~