This past weekend was the Cutie Patootie's 6th Birthday party. The party had a preppy golf theme and was held at our local miniature golf course. As promised, here is a look at all of the easy to create and colorful details:
The Invitation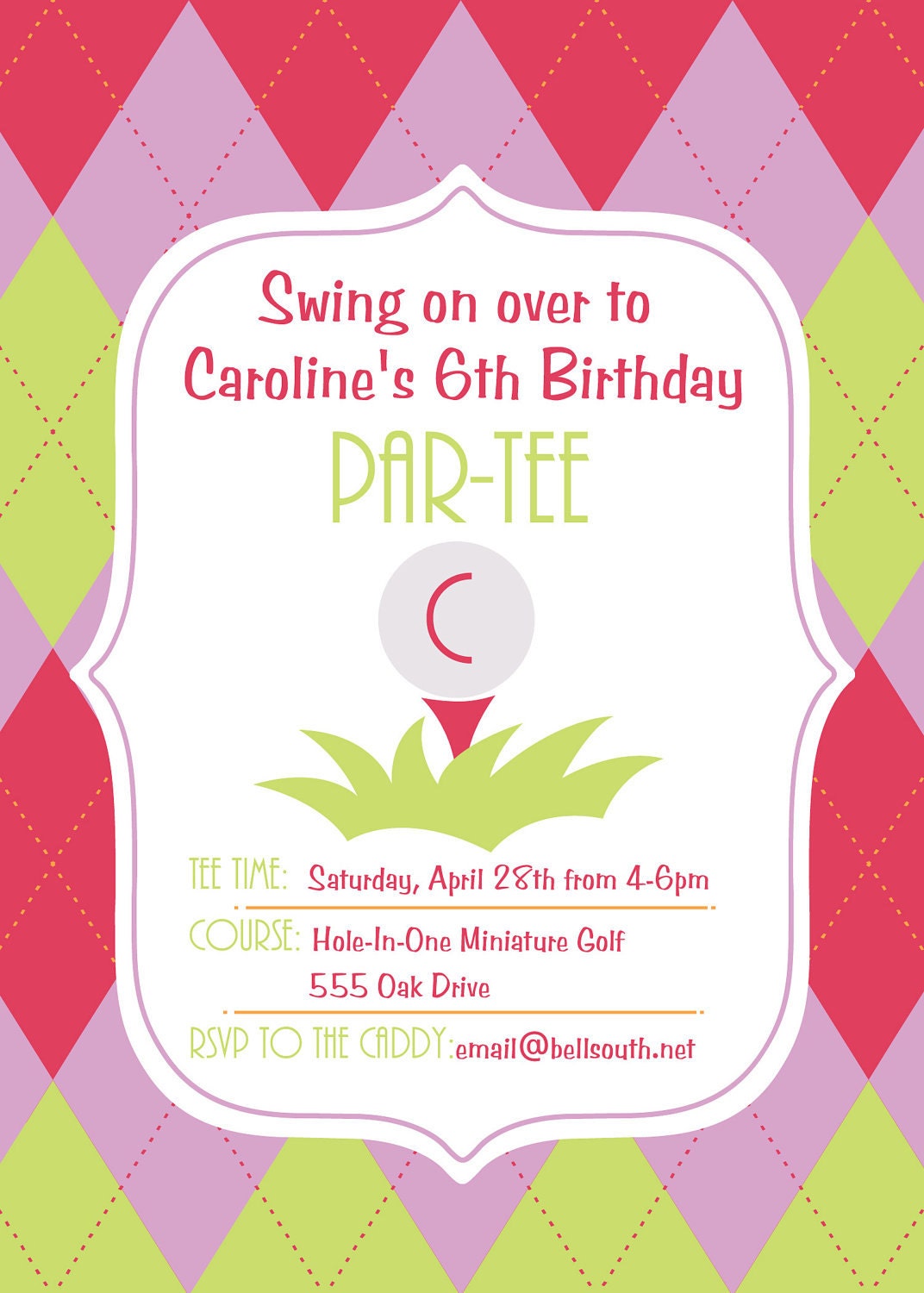 When placing my custom order I gave Jane just a few ideas I had (argyle pattern, color profile, and punny wording).When she sent the proof to this invitation my way, I was thrilled.... It was exactly what I was envisioning!!! Jane TOTALLY gets my style!
Thanks Jane!!!!
The Birthday Girl
The Party Details
The party had a preppy golf theme. As the party goers arrived they each picked out a visor to wear, instead of a traditional party hat. After the kids played 18 holes of golf they came to the party room to enjoy pizza, lemonade, and cupcakes.
The Table Decor:
Lavender and lime green table clothes were decorated with flower pots of real zinnias. I loved that the flowers brought the outdoors in. I created golf balls out of Styrofoam balls to accent the flower pots.
The tables were sprinkled with golf tees instead of confetti. Extra visors were spread around the tables to add pops of color. Lavender, bright pink, and lime green balloons spread color around the plain party room as well.
I created this custom canvas for the food table. I wanted to reinforce the preppy golf theme by mimicking the invitation design.
The Cupcakes
I made homemade confetti cupcakes with buttercream icing. I piped the icing on the cupcakes to look like grass on a golf green. A Holland mint made the perfect golf ball. The cupcakes were then topped with a golf flag (created by
bugluv
) with the letter C and the number 6.
The Party Favors
The party favors were powdered sugar doughnut hole in ones. They were nestled on top of grass (Easter grass) in lime green take-out boxes. The take-out boxes worked out great and kept the doughnut holes from getting smushed. The adorable coordinating labels were created by
bugluv
The Thank You Notes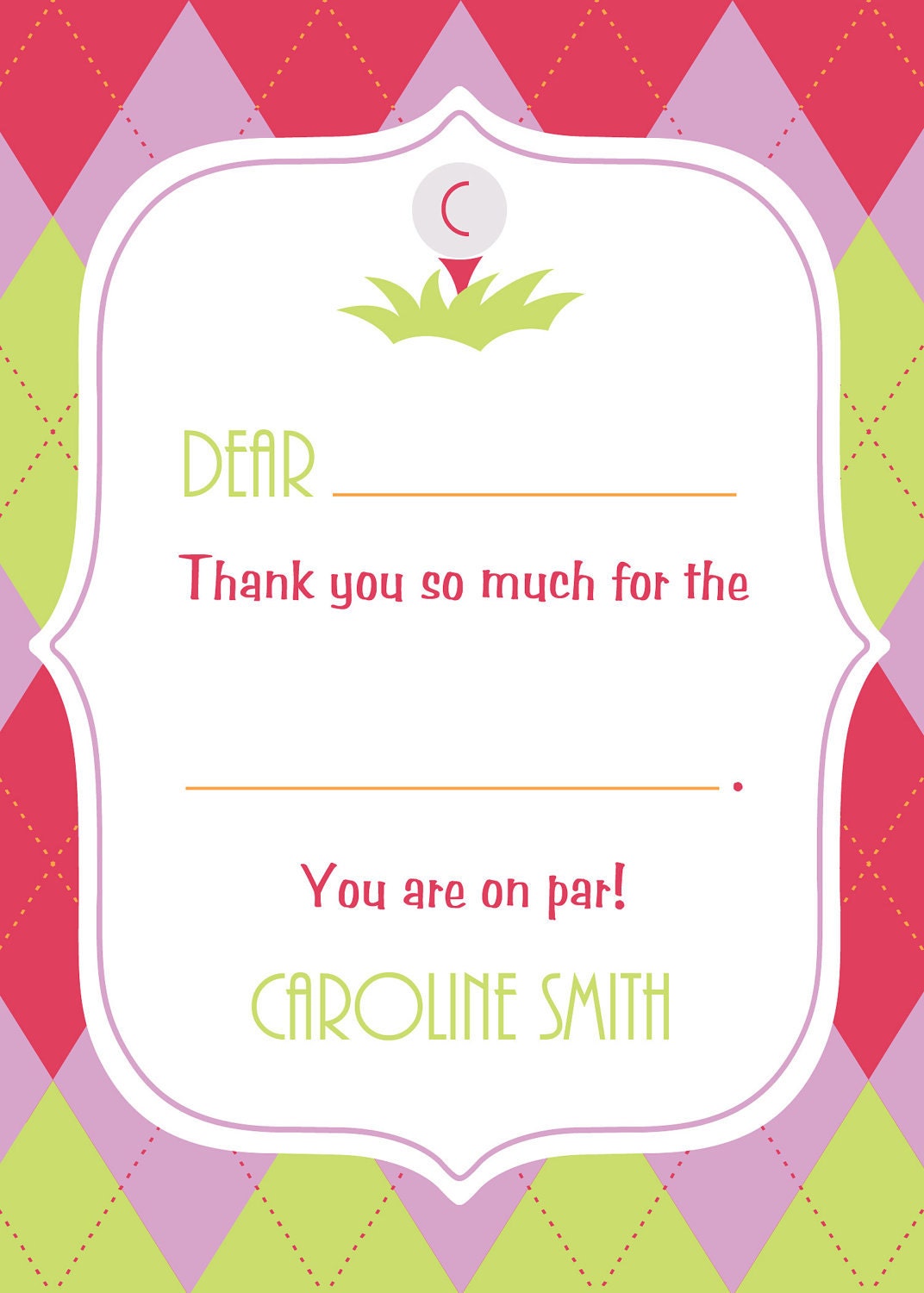 The Golfers
The party turned out great, the kids had a blast, and most importantly the Birthday girl was beaming!
With whimsy~