One of my favorite memories as a child was when I got my very first pair of pointe shoes. This canvas was inspired by that feeling and by carrying on the tradition with my little one who is now in her first year of ballet class. The Cutie Patootie loved how this canvas turned out and even responded by saying: " Mommy! They are even in my size!" I love how her mind works.
This painting is now available in my Etsy shop! Click
HERE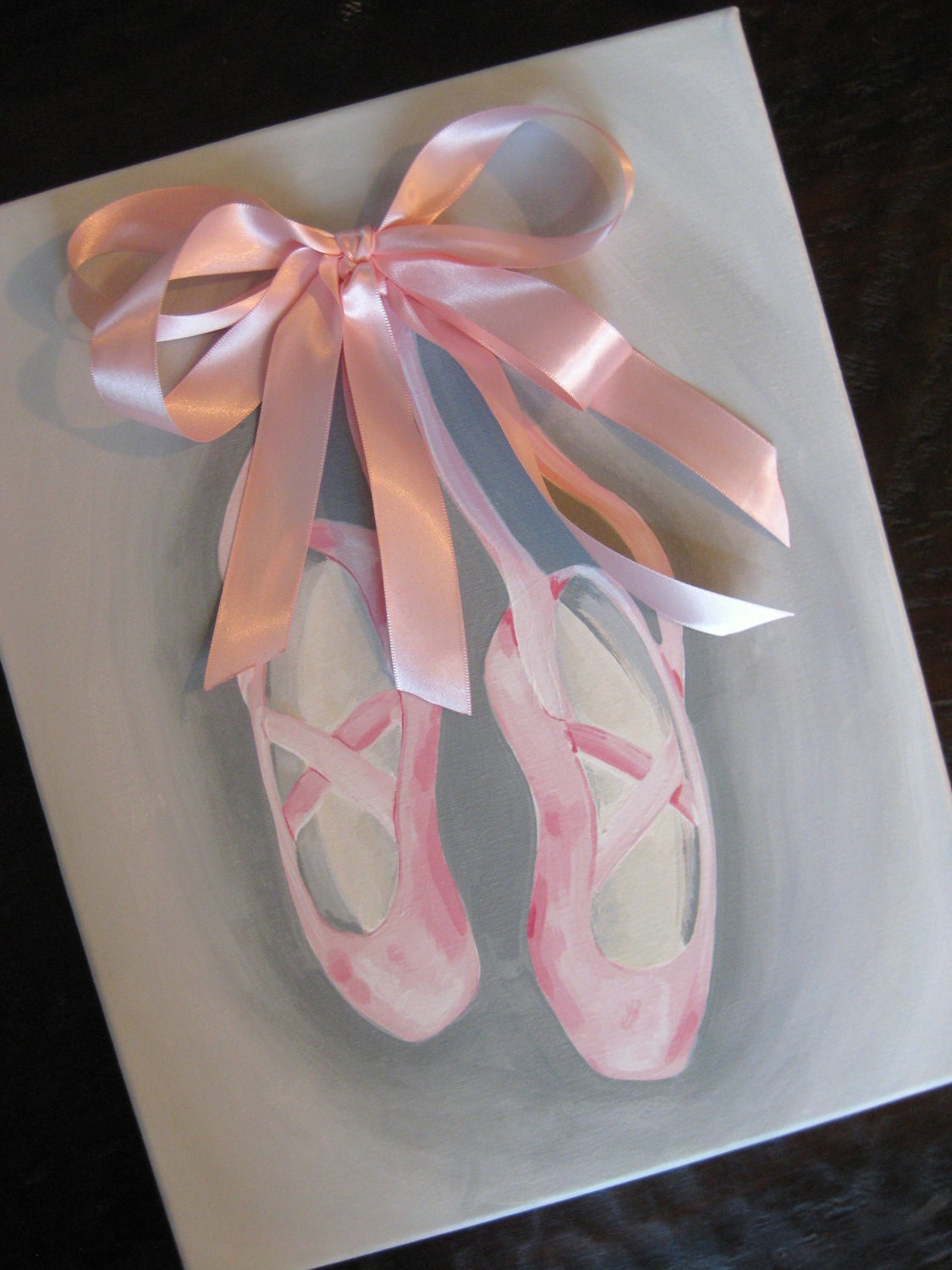 Details:
11x14
Acrylic on gallery wrapped canvas
Pink satin ribbon embellishment
Love this painting but need it in a different color palette and/or size?
All Elizabeth Lauren artwork can be customized.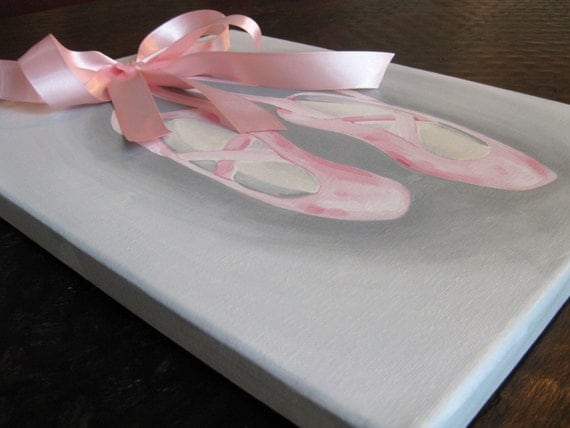 Find this painting in my etsy shop
HERE
With whimsy~